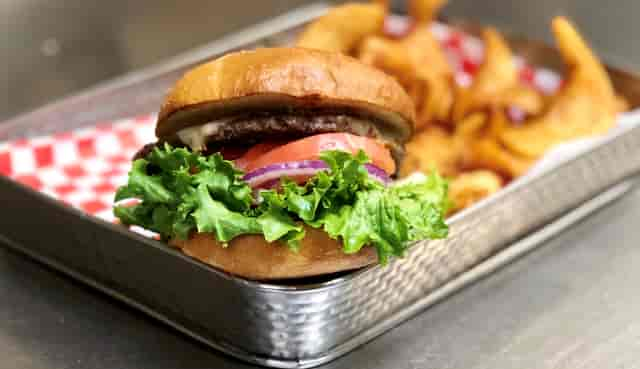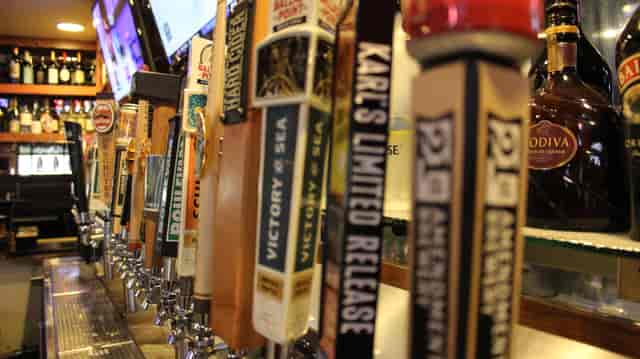 Gluten Free
Become a VIP
Receive updates on special events, new menu items, menu reviews, and more!
Gluten Free
Tacos
Pastrami Tacos (2) on Corn Tortillas 10.45

Fish or Chicken Tacos 10.45
Grilled or Blackened on Corn Tortillas
Garden Fresh Salads
Flamed-Grilled Atlantic Salmon 14.45
Tuscan Chicken 11.95
Roasted Beets & Berries 10.45 Add Chicken 2.25
Baja Grilled or Blackened Chicken 12.25
BBQ Chicken-No Onion Strings 12.25
Cobb 12.95
House- No Croutons 10.25
Antipasto 10.95
Caesar-No Croutons 10.25 Add Chicken 2.25
Asian Pear Kale 12.95
Baby Arugula Shaved Parmesan 10.25 Add Tuna 2.25
Pizzas
See Pizza Section for Cauliflower Crust Pizzas
Steak Burgers All burgers served on gluten-free bun with homemade coleslaw as a side
Gorgonzola Burger 16.45
Fire in the Hole 16.25
Smoke House Burger- No Onion Strings 16.25
Veggie Burger 15.25
Park Burger 14.95
Additional Toppings: 1.45 each
Cheddar Pepper Jack Cheese Provolone Mozzarella Gorgonzola Feta Bacon Jalapeno Bacon
Pastas
Cabo Chicken with gluten free pasta 16.25
Marinara with gluten free pasta 14.25
Bolonese with gluten free pasta 14.25
Alfredo Sauce with gluten free pasta 12.25 Add Chicken 3 Add Shrimp 4.50
Dessert
Flourless Triple Chocolate Torte 7.50
Beverages
All Pepsi beverages with the exception of Mug's Root beer are gluten-free. 3.15
Pepsi Diet Pepsi Sierra Mist Mountain Dew Lemonade Dr. Pepper Orange Crush 
Coffee Hot Tea Milk Hot Chocolate 2.95
Ice Tea 3.15
Juice 3.15
Water : 11 oz San Pellegrino 3 375 ml Voss Sparkling Water 3.75 Voss Water 3.75 
16 oz Aquafina 2.25
High Park Tap House created this menu for our gluten intolerant guests. Please be aware that products containing gluten are prepared in our kitchen. Our kitchen is not a certified gluten- free facility and some products labeled gluten-free may have been produced in a plant that is not certified gluten-free. Recipes may be modified from the main menu offerings. Cross contamination is possible and we make no guarantees regarding the gluten content of these items.